Whether you're after a Full English or a three-course dinner, a flat white or an Aperol Spritz, we know that high quality and great service are at the heart of your expectations. That's why we take it one step further. Being both proudly independent and reassuringly local, we listen to our community and offer a menu that suits their needs morning through night.

We are a place for all; a place where connections are made and friendships are nurtured. So, if you want to nestle down with a coffee and clear your inbox, stop for lunch on your Sunday walk or catch up with friends over post-work drinks, we welcome you... And your four legged friends!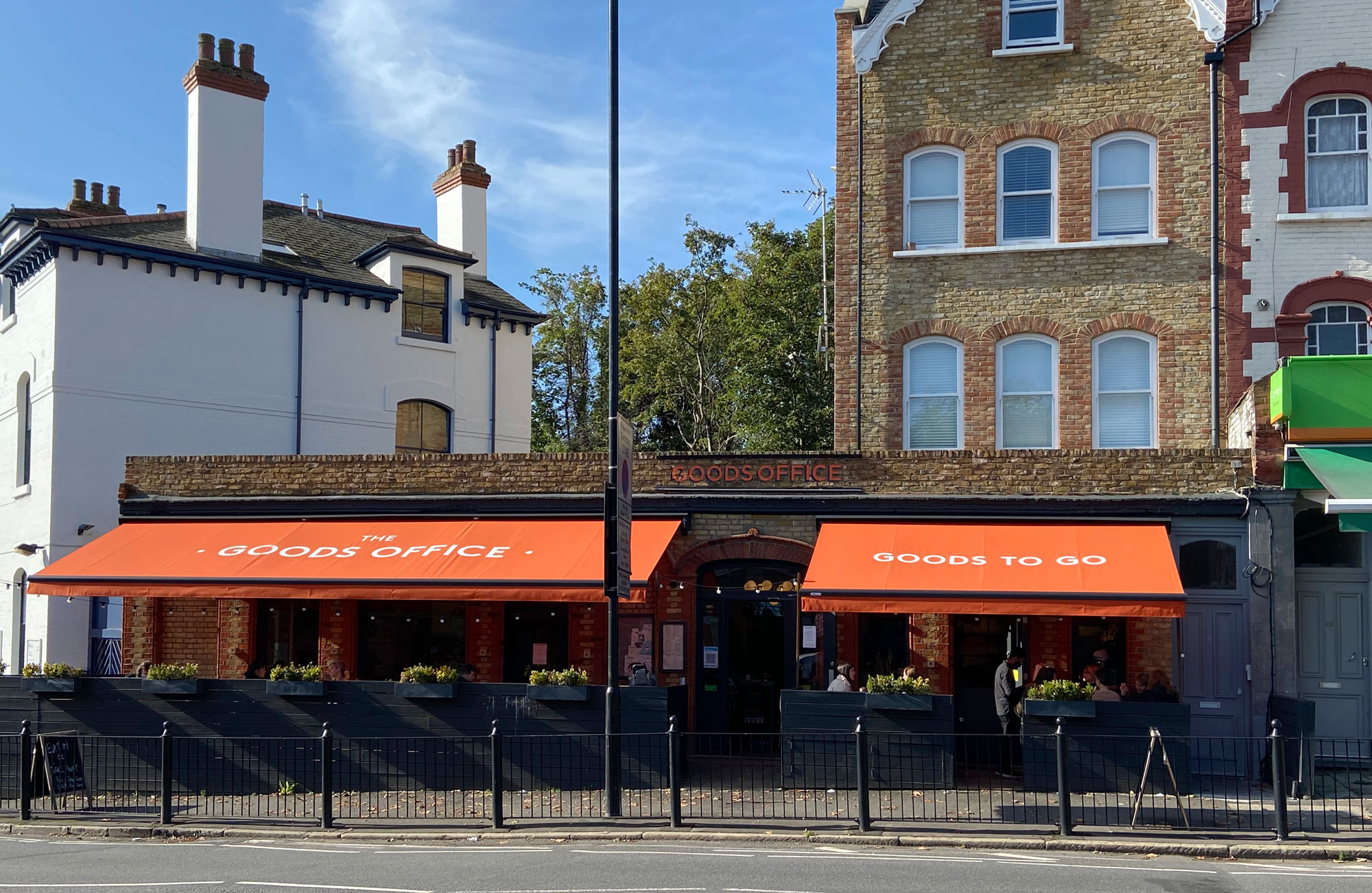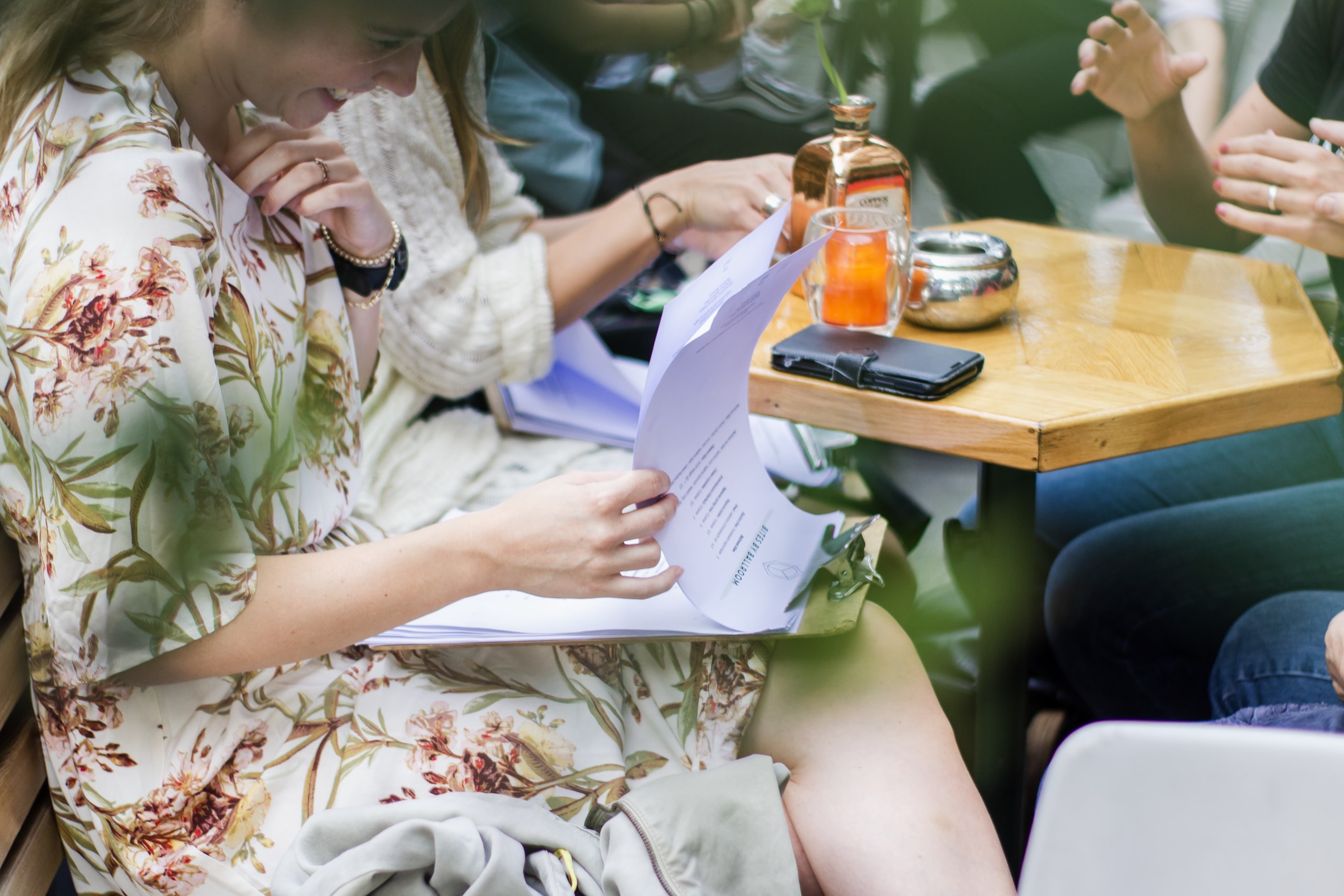 Keeping it safe at the Goods Office
While we are all dealing with the effects of the coronavirus (COVID-19), we wanted to take this opportunity to reassure and update you on what we're doing at the Goods Office to help keep everyone safe and minimise the spread of the virus.
The safety and well-being of our customers and members of staff is our utmost priority at the Goods Office, and we continue to adapt our approach based on advice from the UK Government and official Public Health England guidance.
You will notice some changes but we are working hard to keep everyone safe by taking the following actions:
– Fully training team on prevention steps
– Ensuring all team members wash their hands more frequently and thoroughly
– Cleaning high contact points more frequently
– Ensuring sanitising hand soap is provided in our toilets
– Ensuring team members who feel unwell stay away from
the business and self-isolate
Thank you for your ongoing custom and support during this challenging time. We are only a small business and we really appreciate it.
The Goods Office is a local bar and restaurant open all day every day for your convenience. We strive to deliver a service that our neighbourhood values and so your feedback, positive or negative, is always appreciated.
Our Trip Advisor Page
---
Allergens

Whilst we make every effort to ensure that allergen information is clearly available to our guests, we prepare our food in kitchens where there are allergens present. We therefore cannot guarantee that your food will be completely allergen-free. It is ultimately always up to you, the guest, to use your discretion and make an informed decision regarding your menu choices.

Recycling

We are committed to reducing our carbon footprint and playing our role in preserving the planet for future generations. We work with our waste disposal company to ensure that all food, glass and card waste is separated and recycled. We are currently working on a solution for plastics too.


Service charge
A 12.5% service charge is added to tables of 2 or more. It is, however, an optional charge and can be removed from your bill at your request. The charge is paid equally to the whole team, according to the hours they work. We do not take any administration charge in operating this scheme.

Charitable stuff

We are invested in the wellbeing of our community and are proud to support local charities and initiatives. Since we opened, we have donated 1% of every sale made to support St Aidan's School and the great work it does. If you have a worthy cause you think we may be able to help with, please speak with us.



VISIT US
1-3 Ferme Park Road,
Stroud Green,
London, N4 4DS
OPENING HOURS
Mon–Fri
8.30am—11pm
Sat–Sun
9am–11pm



FIND US
timing.pure.arts